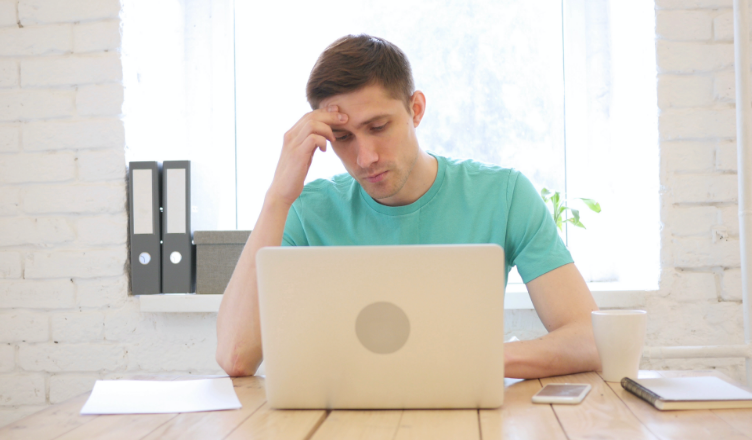 Why has my website gone down in the Google search rankings?
DeanM on October 20, 2020 at 11:34 am

0 Comments
Online marketing can be incredibly rewarding, but also incredibly frustrating at times. After months of tweaking your webpages, working on key words, and prioritising search engine optimisation, you finally watch your webpage climb the ranks. It is like trying to climb a mountain, and after months of perseverance, and planning, you have done it. You have achieved online marketing success, and your business is reaping the rewards. Then suddenly, you notice you are falling down again, and your website has lost that all important page ranking spot you worked so hard to achieve.
The biggest problem here is the way in which we think about the rankings. Google rankings are not a static thing, a task you work hard at and achieve. The main reason that your business website has fallen down the Google search rankings is because the internet is not a static place. It can feel like a real landscape, as sure and difficult to traverse as any mountain range, but it is ultimately an evolving series of code. Your website needs to be able to evolve and adapt, as does your social media marketing strategy, in order to keep up with an evolving platform.
We all remember the old days of dial-up internet, with its clunky user interfaces, and long wait times. This old internet seems a world away from the sleek and speedy search engines of today. The truth is that even today, the internet is growing and changing, and will be entirely different in the years to come. Every modern business wants and needs a successful online presence, and it can be disheartening to see your website drop down the Google rankings. Unfortunately, something as simple as a tweaking of the Google algorithm, or a development in technology can cause many issues.
Furthermore, more and more businesses are becoming aware of the power of online marketing and trying to use it effectively as part of their business strategy. This means that more and more websites are popping up every day, and your business website could move down the Google rankings today due to a website that just didn't exist yesterday. It is important not to get complacent when it comes to your online marketing. Search engine optimisation is an active, ongoing process, that needs to change with the changing landscape of computer-mediated communication. The more internet savvy we get, the more effort needs to go into an effective online marketing campaign.
Another important factor is one that has always existed. Businesses have always had to traverse the changing times, even before the invention of the internet. The wants and needs of your customers are always changing and updating, and businesses need to change with it. You can fall down the Google rankings simply because what people were searching for yesterday just isn't what they are looking for today. A successful business must keep up to date with the changing times, understanding and meeting the evolving needs of their customers.
About Our Blog
We love communicating with our customers and anyone interested in our products and services or the industry in general.
Our eOM Blog is a useful resource for our business customers or anyone wanting to keep up to date with Online Marketing News, learn new skills to improve their business, get advice and tips on getting the most from our services and product information, and much much more!
Please visit the eOM Blog frequently to catch up on all things elevateOM and be sure to leave your feedback on our articles!