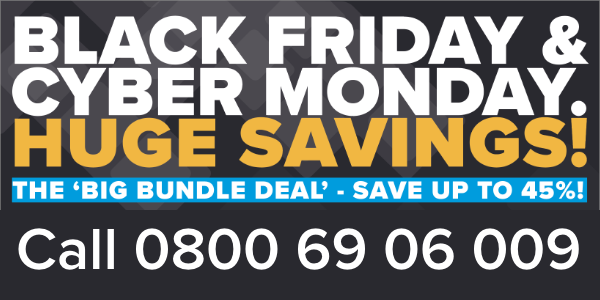 Websites, SEO, PPC and all that Jazz
We're here for those small to medium sized businesses that need a helping hand with their online marketing strategy. Whether you're in need of a smart new website or looking to turn website visitors into paying customers with SEO, PPC advertising and Social Media Marketing, we'll do all the hard work for you, allowing you to concentrate on what matters:- running your business!
Online Marketing Is Our Thing & We're Really Good At It!
I have websites that use different elevate SEO packages and in all honesty, I can't fault the service, it makes SEO so easy. The cost was affordable, but the quality of work was high. Within two months some of my keywords were in the top 5 positions on the first page of Google.
The client portal works well and lets me see what is happening with keywords and reporting. Reports were detailed but easy to read if you're not an expert in the subject like myself, but also gave me advice on things I could be doing on social media and with the website to improve things and help the work they were doing.
Thank you ElevateOM team I am very happy".
Khamal Reynolds
Minerva
---
Working with ElevateOM has been such an asset to the digital marketing aspect of our business. We've been working with Agata and the team for almost a year now and have not only seen our rankings improve but also an increase in organic traffic to our website.
Communication is always fabulous and I'm confident that Agata and the team are always on hand to advise if I have any questions in reference to our campaigns. Thanks guys!"
James Eades
SystemMagic
---
We are now generating more candidates now they are able to find us…and also more clients giving us business. It's great!"
Kingston Stanley
Marketing Recruitment Co. Dubai.