eCommerce, Brochure Style & More
We custom design business websites that promote your brand and help to sell your products and services.
A website is a valuable and exciting asset for any business, but can sometimes be difficult to get exactly what you require and a little overwhelming – especially if you're a new business. But that's what we're here for!
Every website project has a friendly, ever-so helpful and dedicated client services executive to work alongside you throughout the process; handy if you get stuck, need advice or simply want to rave about how much you love your shiny new website (we love those ones the most).
The great news is, once your website is finished you'll have complete ownership of your website. Surprisingly, not something that all agencies offer!
What makes ElevateOM so great you may ask? Well, aside from our top notch web design service and a full range of supporting products and services, we're competitively priced, pride ourselves on our stellar customer service and we really know our stuff!
Whatever your business venture, we've got you! We don't like to brag (who are we kidding?) but we're experts in our field and here to help you and your business succeed. Got a question? Want more info? Fire away!
Catch us on 0800 09 06 009. We're here from 9am – 5:30pm, Monday to Friday and ready to boost your business!
Professional Online Marketing Services For Any Business Type Or Size!
Brochure Style Website Design & Build
Designed and built around the award winning WordPress framework.
Feature rich and device responsive. Complete with Content Management System and 1 years FREE website hosting.
Our custom designed, device responsive WordPress websites will provide you with a professional platform for managing and promoting your business online. Your website will come with a whole host of standard and advanced features including an easy to use Content Management System (CMS), which will enable you to update the text and image content of your pages and add sub-pages should you want to add more content to your website at any time.
WordPress is a trusted and scalable solution, giving you the ability to evolve your website to meet the demands of your business.
From £395
View Portfolio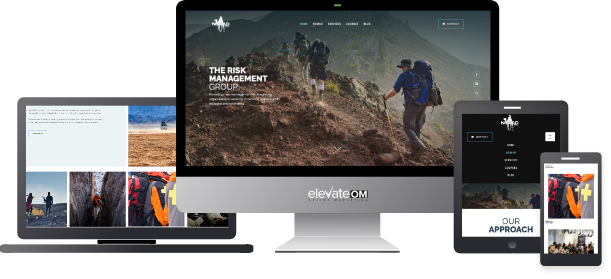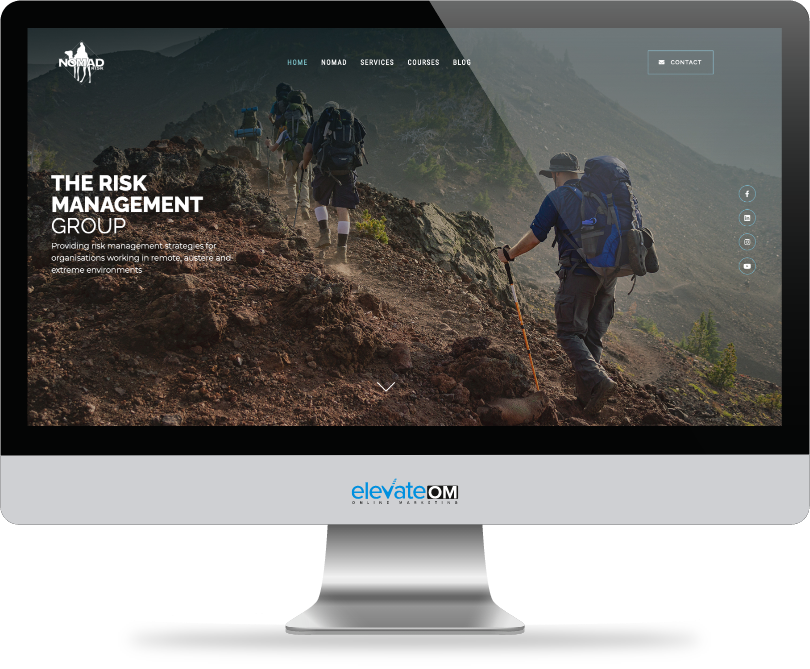 eCommerce Website Design & Build
Custom designed eCommerce website/online store built around industry standard eCommerce systems. Everything you need to market your business and sell your products and services online. Includes 1 years FREE web hosting.
Designed and built around industry standard eCommerce systems, our eCommerce websites will provide you with a complete, feature packed, professional eCommerce website solution.
The advanced but easy to use order management system will save you time and help keep your customers informed. View every order and update your clients on progress with only a few clicks - and keep your clients in the loop with processing notes and delivery tracking numbers via the management console.
Your website can be customised to your exact requirements should you require any additional features outside of the standard set.
From £1500
View Portfolio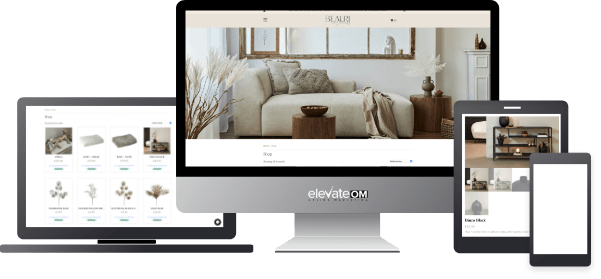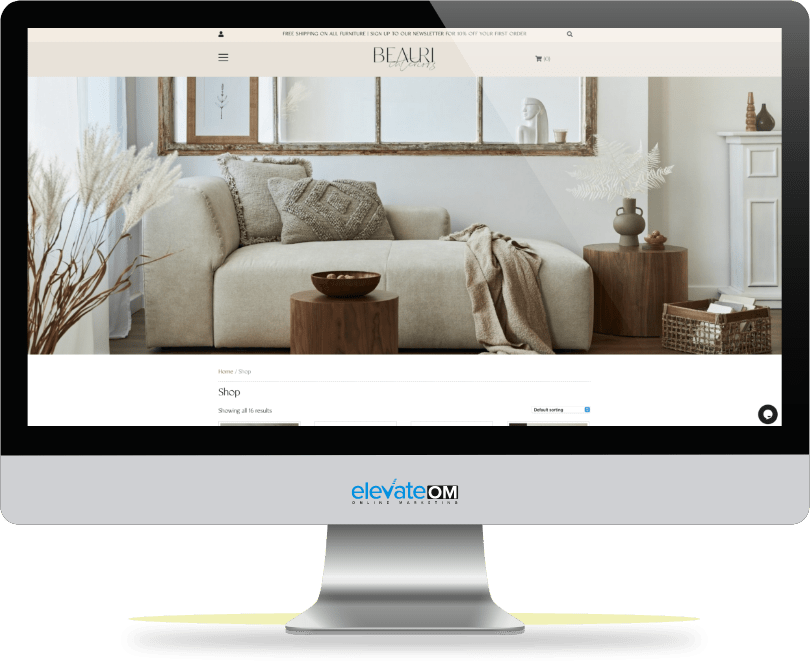 WebCare - Your Essential Website Tool Kit
Every new website we create comes with 1 year's FREE Web Hosting, Email, Technical Support and a host of other essential features to support and manage your website. It also ensures that it's running at optimum performance.
The free service lasts for your first year only.
When your free period is due to expire, you'll be able to continue your service with a WebCare package. Each package provides essential services to keep your website up and running but also includes optional upgrades and add-ons to ensure that you continue getting the very best from your website as well as providing you with more security, faster, more robust web hosting and the ability to make updates to your website quickly.
Happy to assist! Please call our friendly team on 0800 69 06 009 if you have any questions or need advice.
WEBCARE PACKAGES (Prices are Per Year)
ENTERPRISE
BUSINESS
MAX
ECO
High speed, UK based, secure,

economy class

Website hosting
High speed, UK based, secure,

business class

Website hosting
Domain Renewal
Phone & Email based Tech Support
Email Only
WebMaintain - Monthly site content updates
3 HRS PM
1 HR PM
WebShield
WebAssist
SSL Security
DDos Website Protection
Microsoft Exchange eMail Accounts
5
3
eMail Hosting Storage
1 GB
1 GB
1 GB / 10 Accounts
100 MB / 1 Account
Dedicated Extreme Support - 1 hour SLA
12 month website appraisal
PRICING >
£1700 YR
£1150 YR
£495 YR
£375 YR
A great add-on to the service!
We went for the WebCare Max. option as this covers everything we could wish for. Loving the ability to have the ElevateOM Team to do updates to our website at short notice. The WebShield security feature gives us peace of mind too!"
Andrew Kelly
Gem Solutions

Content Writing
So, you've got the swanky website design down, but you'll need some attention-grabbingly awesome content to match! You've landed in the right place.
Your website content should be informative and inspiring and ultimately persuade customers to "buy into your business". Both increase the chance of gaining new customers, as well as boosting your credibility, contributing to your brand awareness, and building trust in your business.
Good content is crucial to your website's success. So, it's super important that your content is understood by search engines (as well as humans!). Search Engine Optimisation is a tricky game, and the likes of Google and Bing thrive off well-written, relevant content.
Writing SEO-optimised content is not an easy task and a time-consuming one. Our professional content writers will take time to understand your business and keywords, ensuring you stand out from the crowd and your website has the best chance to climb those all-important search engine rankings.
£79 Per Page
Domain Names / SSL Certificates
Giving your customers the confidence to use your website securely
Every website we create comes as standard with a domain name and 1 years website hosting, this includes SSL security no matter what type of website you buy. Website security is hugely important and every site should have it in place, or your website could be in danger. Google believes it to be so important that they give priority to sites that have an SSL in place.
You may notice when you visit a website that in the address bar of your browser a padlock symbol is displayed. This means the website is secure, you can see this when you visit our own website. A secure site will maximise your website's chances of success and customers will know they can put their trust in you.
Free With A New Website For 1 Year

Included With Webcare Package Yr2 Onwards

WebAssist (Enterprise / Business / Max)
Keeping your website updated can be a time consuming task and making sure everything looks just right isn't always easy. Whether it's struggles to resize an image or urgently updating your content. We'll always be there to help.
WebAssist provides peace of mind, should you run in to any difficulties with your website, we're just a phone call or email away.
Webcare Option

WebShield (Enterprise / Business / Max)
Rapid Response Disaster Recovery
Leading Internet security organisations suggest that on average more than 30,000 websites are hacked daily. When it comes to your website's security, naturally you'll want peace of mind that it's in safe hands.
WebShield provides a triple layer of robust security measures against unauthorised access to your website as well as file and data restoration options in the event of damage caused if your website ends up in the wrong hands. This includes:
Complete Website Backups – If your site is hacked beyond repair or defaced, we will restore it or rebuild it at no extra cost.
Site Updates – If your site is hacked due to an old version of software running your site, we will fix the site and update it to the latest version.
Hack Prevention – We will use sophisticated software designed to help to protect your site against malicious activity.
You can rest easy that your website is in safe hands with WebShield.
Webcare Option