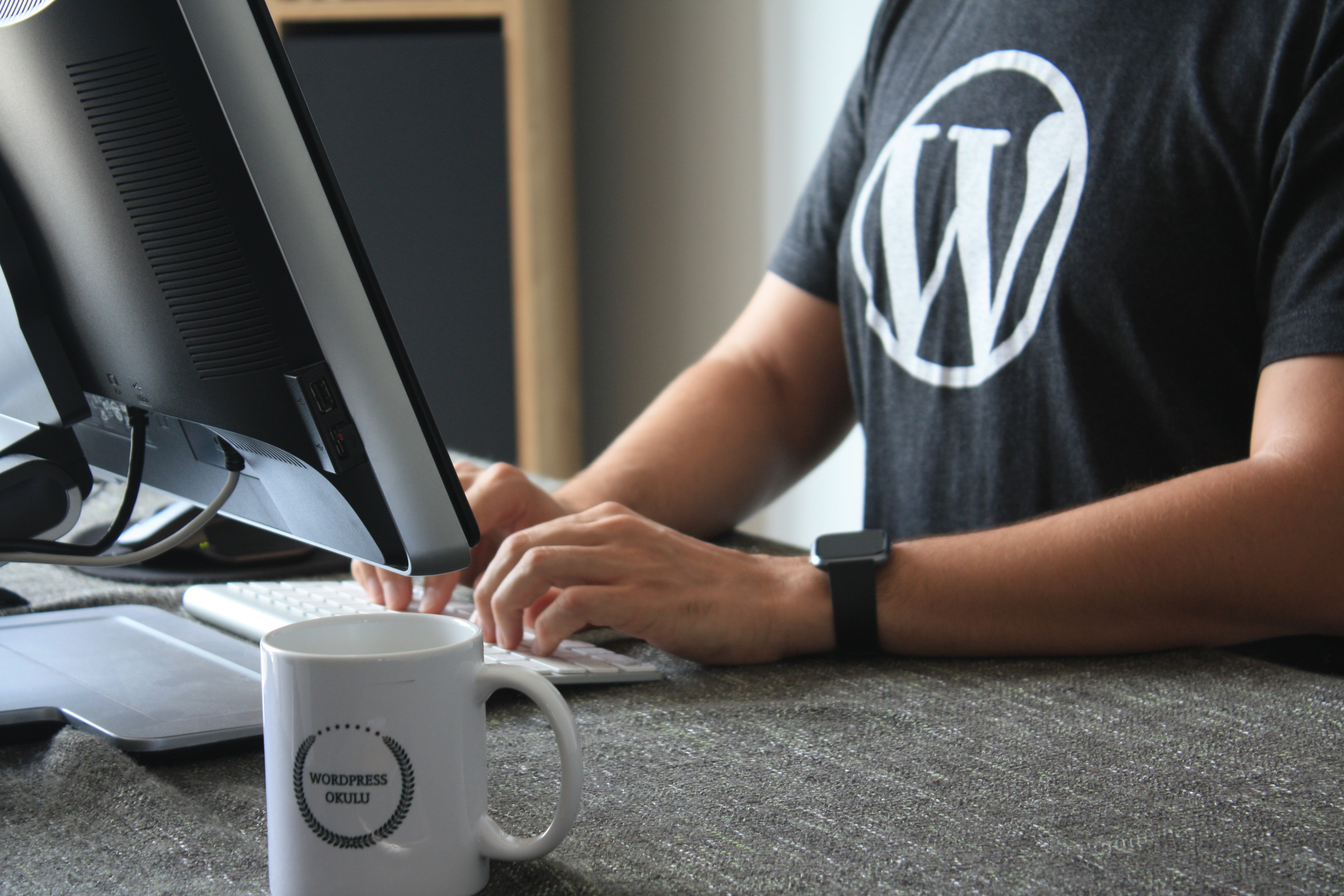 WHY YOU SHOULD CHOOSE WORDPRESS FOR YOUR SMALL BUSINESS WEBSITE DESIGN
Cess Macamay on March 15, 2023 at 11:44 am

0 Comments
When it comes to small business website design, WordPress is often the go-to choice for many aspiring entrepreneurs and novice website designers. With its ease of use, endless customisability, and SEO-friendly features, it's the ideal platform for creating a website that will help your business stand out from the competition.
We'll look at a few reasons why you may want to consider WordPress for your web designing services and what kinds of websites you can create with it.
WordPress Core is Free
WordPress is now the world's biggest and most popular open-source content management system (CMS) around. Commanding lead over Joomla and Drupal, which are two other widely-used self-hosted content management systems.
"WordPress powers 43.2% of all websites on the internet"
Source: W3Techs
One of the biggest advantages of WordPress is that its software is free, or what is referred to as WordPress "core" is free. Some WordPress plugins, WordPress themes and Hosting are paid-for services, however. So, you don't need to pay for web designing services or website designers to create a great website. All you need to do is download the WordPress software and install it on your web hosting account. This makes it easy and affordable for small businesses to create a website without breaking the bank.
It's Easy to Use
WordPress is incredibly user-friendly, even for those who are not tech-savvy, making it a great first choice for many. With its intuitive dashboard and easy-to-use tools and tutorials, you can create a website in no time. You don't need to be a web site designer to create a flashy site with WordPress. Even if you're a beginner, you can create a professional-looking website with WordPress.
WordPress – Tailored For Business Needs
WordPress is highly customisable, which means you can create a website that looks exactly the way you want it to. With WordPress, you can choose from thousands of themes and plugins to customise your website. You can also add custom code to create a unique look and feel for your website.
Its SEO Friendly
WordPress is SEO-friendly, which means it's optimised for search engine rankings. With WordPress, you can easily create SEO-friendly content, optimise your website for search engines, and track your website's performance. This makes it easy for small businesses to get their website noticed by potential customers.
WordPress Is Safe and Secure
WordPress is a secure website design and hosting platform, which means your website is safe from hackers and other malicious attacks which many websites suffer from daily. Regularly updated with security patches, so you can rest assured that your website is secure.
To learn more about website safety and security issues, read our blog
What Websites Can You Design With WordPress?
WordPress is a really versatile platform, you can create almost any kind of website with it, you just need a bit of know-how and patience. Whether you're looking to create an eCommerce store, a blog, a brochure website, or a business website, WordPress can create the perfect website for your small business.
WordPress is the perfect platform for small business website design. It's free, easy to use, customisable, SEO-friendly, and secure. Plus, you can create almost any kind of website with WordPress. So, if you're looking for a platform to create a website for your small business, WordPress is the way to go.
If you struggle to find free or premium plugins to meet your needs, and you don't have the time or the skills to code your own, then an option is to find a website design and hosting service.
Ranging from designing your site and writing plugins to customising your WordPress theme and website hosting according to your specific needs, time, and budget.
ElevateOM – Unlock the Power of WordPress for Your Small Business Website Design
We offer custom-designed, device-responsive WordPress websites that provide you with a professional platform for managing and promoting your business online. Complete with Content Management System and 1 year FREE website hosting.
About Our Blog
We love communicating with our customers and anyone interested in our products and services or the industry in general.
Our eOM Blog is a useful resource for our business customers or anyone wanting to keep up to date with Online Marketing News, learn new skills to improve their business, get advice and tips on getting the most from our services and product information, and much much more!
Please visit the eOM Blog frequently to catch up on all things elevateOM and be sure to leave your feedback on our articles!