Sell our SEO services to your clients under your own brand and leave all the work to us!
Find yourself wondering how you can scale up your digital agency? Well, partnering with us is a sure fire way to do it.
If you're thinking that you don't know enough about online marketing, no need to flap, that's what our experts are here to take care of, so you can focus on selling.
By working with us, you can offer more services to your client base and ultimately, gain more revenue for your business. The best bit? Your clients don't have to know you're partnering with us, we handle everything behind the scenes.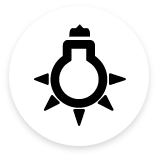 Training
Having a good basic grasp of SEO is a preferred starting point with a new partner, luckily, it's nothing our trusty friend Google can't help with, there's plenty of learning resources out there! Our blog page is also a great place to pick up some tips too.
But have no fear, our highly knowledgeable partnership manager will run training sessions with you, sharing knowledge on the best way to promote online marketing to your clients, as well as where to source new potential clients and how to convert your current client base. Trust us, we know a trick or two!
From here, we'll provide you with up to five, 1 hour training sessions; depending on your requirements. We like to keep these sessions intimate to ensure we can answer all your questions.
For your ongoing training needs, we'll keep you to date with all the latest changes that occur in SEO and share any helpful resources that we think will assist you.
Before We Get Started, Lets Get Down To The Basics!
The Client
As the reseller, the clients you have already on board are yours. You can manage clients yourself if you choose to, or you can pass things over to us.
Lets Talk About Payments & Contracts
You build your own client base, therefore any monies made will be in your pocket first and we'll follow up with an invoice.
We don't believe in tying our clients into contracts, so that's one less thing to worry about!
Support
We've got ya back. You'll have our full support and you can contact us by phone, email or your personal dashboard anytime from Monday – Friday, 9AM – 5.30PM.
Marketing & Training Material
Here's the good bit - we'll be here to mentor and guide you as much as possible. Providing you with all the marketing material you'll need to secure your clients, wrapped up in a snazzy package adorned with your brand logo - nice.
Website Content & Design
If your website is lacking in some truly poppin' content to sell your digital marketing services, we can help! After all, content is key and we can help you nail it. Just speak to us about our ContentWriter service.
New business? No website? We got you! We can have a natter about our Web Design packages and tailor the right one to your business.
Digital Marketing
As Digital Marketing experts we specialise in many things as well as SEO and we're more than happy to chat about our Blog Writing services or Social Media Management - we're here for you, whatever you need!
If you require any form of online marketing on your own website to help gain enquiries, please get in touch by phone or via our contact request form below and we will be happy to help!