Social Media Management
In today's dynamic digital landscape, being absent from Social Media is akin to missing out on a world of opportunities. It's the stage where visibility, voice, and sales unite, representing a piece of the action you can't afford to ignore.
But let's face it, not everyone has the time, expertise, or creative wizardry to navigate the intricacies of Facebook and Instagram effectively.
Bid farewell to social awkwardness and hello to a team of innovative thinkers dedicated to boosting your brand's presence. We're here to expertly manage those pivotal Social Media tasks, ensuring your digital footprint remains strong, and powering your social profiles to new heights of awesomeness. Get ready to welcome a wave of new followers!
How It Works
Unlocking the full potential of Social Media goes far beyond the realm of mere "likes." It's a dynamic world where thorough research and relentless effort are the keys to crafting and executing a winning Social Media Strategy.
Our journey begins with a clear focus on your objectives. Are you aiming to drive more sales, amplify brand recognition, or channel traffic to your website?
In the world of online marketing, achievements like these require time, patience, and the nurturing of a devoted audience, which in itself is a journey of endurance.
Our Social Media experts dive deep into your business and even review your competitors. This meticulous research forms the foundation of a tailor-made Social Media Strategy designed exclusively for your brand.
At the end of each month, you'll receive an in-depth statistical report, shedding light on the performance of your social pages. This invaluable insight allows you to track the progress and growth of your audience. Welcome to the future of Social Media success!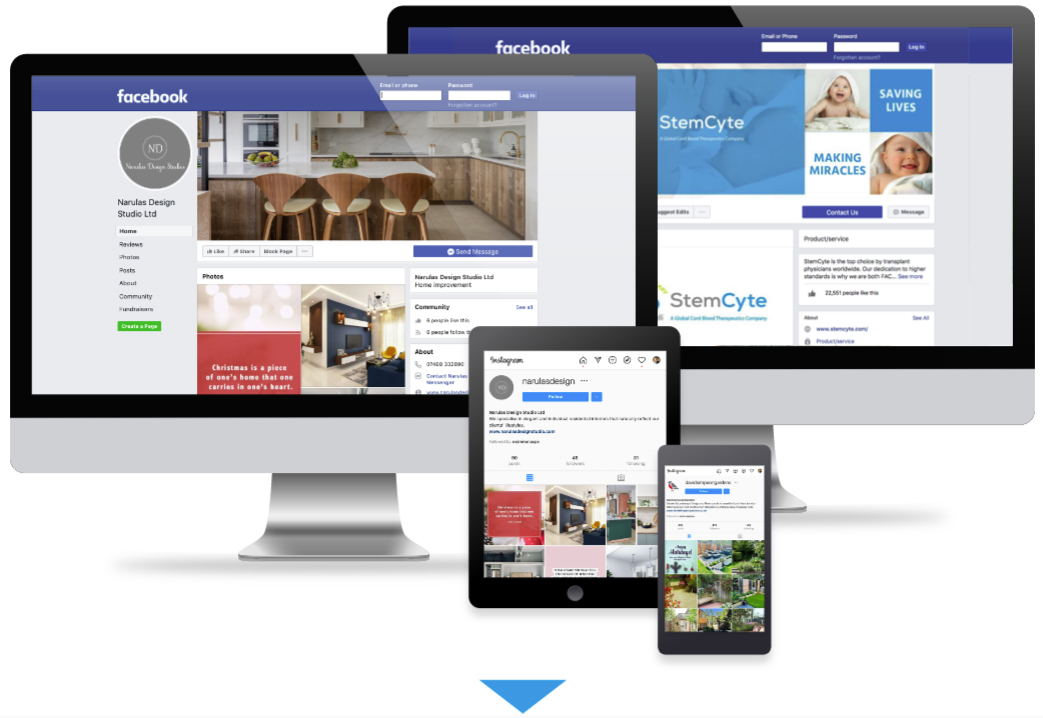 Wowsers!!! Not even 2 weeks in and the guys are doing a such a fantastic job on my Social Media sites for my "Extraordinary" business!! Receiving the emails to show new followers is incredibly rewarding and makes me very happy and confident that I am making a good monthly investment!!
A very happy Bunny!!
5 Star Trust Pilot Review by Niki Morrisson
Taking all the pressure from us to have someone to deal with our Social Media Campaign. ElevateOM have been great and Jodi understands our vision."
5 Star Review by Phil Buchanan

Platforms & Engagement:

Keep your audience engaged and well-informed with

Three Weekly Posts.

Scheduled across two Social Media platforms, choose from: Facebook, LinkedIn, Google My Business, 'X' (formerly known as Twitter), or Instagram.

Customised Graphics:

Our skilled designers create eye-catching visuals that align perfectly with your brand, making your posts stand out and leave a lasting impression.

UK-Based Account Manager:

You'll have the advantage of a dedicated UK-based Account Manager who understands the local market and can provide personalised support tailored to your business needs. They are just a call or email away to assist you effectively.

Comprehensive Statistical Reports:

Delivering monthly detailed reports to keep you informed, and in control, with a clear grasp of your Social Media performance.

Crafting Audience-Centric Content:

We grasp the significance of delivering content that truly resonates with your audience. Our dedicated team ensures that your message is impactful and relevant, guaranteeing a meaningful connection with your target audience.

Professional Online Presence:

Our Social Media Management packages are designed to elevate your online presence. We combine strategy, creativity, and platform selection to help you establish a professional and engaging digital footprint.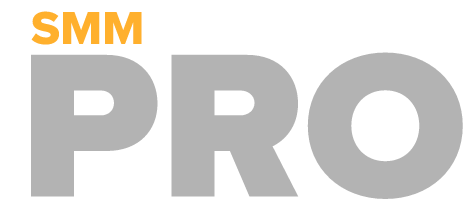 Dynamic Engagement:

Featuring

Five Posts Per Week

on your preferred two Social Media platforms, which include options; Facebook, LinkedIn, Google My Business, or 'X' (formerly known as Twitter). Consistent posting keeps your business engaged with your audience.

Instagram Activity:

Besides your primary platforms, we'll craft visually

Captivating Content for Instagram

business page. Using its photo and video-focused format for engaging storytelling and promoting your brand.

Instagram Engagement:

We'll consistently share

Five Posts Per Week

on Instagram, ensuring a dynamic and engaging presence on this creative platform while expanding your online reach.

Visually Striking Graphics:

Our skilled team will source industry-relevant imagery that captures your brand essence, making your content visually appealing and memorable.

Personalised Support:

With ElevateOM, you're not just a client; you're a partner. You'll have a dedicated UK-based Account Manager who provides support through both email and phone. This personalised touch ensures seamless communication and assistance when you need it.

In-Depth Statistical Insights:

Our monthly reports provide you with in-depth data, keeping you well-informed and firmly in control, offering a crystal-clear view of your Social Media performance.

Flexibility and Freedom:

Our monthly rolling plan comes with no long-term contracts. You'll have the freedom to adapt your strategy as required, without the constraints of a binding agreement. We believe in earning your loyalty through outstanding service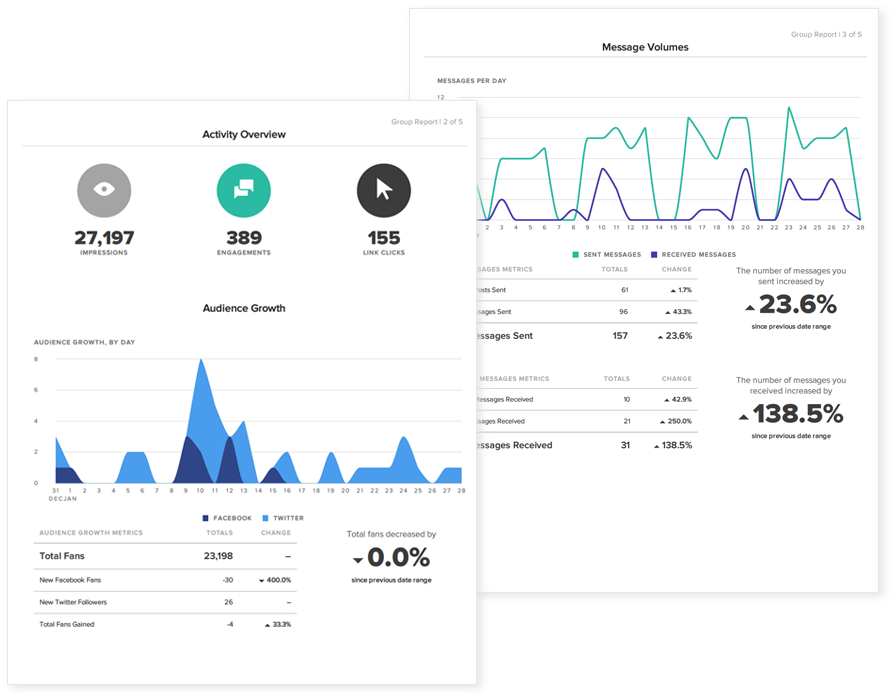 Our Group Report is your key to understanding the growth and vitality of your social profiles across multiple platforms.
This report combines your performance data from Facebook, LinkedIn, 'X', and Instagram, giving you a clear roadmap for where to focus your social efforts.
---
Our Social Media Specialists collaborate closely with you to gain deep insights into your business, forging a strategy that connects you with those who are genuinely passionate about your products and services. This ensures that your outreach is finely tuned to the right audience.
In a world where Social Media usage continues to soar, brands face a clear choice: embrace the power of social platforms to thrive or risk falling behind the competition.
Social Media isn't just a marketing tool; it's a catalyst for elevating your brand's visibility, nurturing customer relationships, and expanding your reach to new and broader audiences. The potential and opportunities for your business on these platforms are boundless.
Don't wait; reach out to our friendly team of experts today and take control of your Social Media Marketing.
Thank you for all the hard work and fabulous info you are posting Jodi…
You make us look so good!"
Anna White - LD Care Training
Starting a new business venture? ElevateOM is well-versed in assisting new businesses and is here to help with any questions you may have about promoting your brand online.
Happy to assist! Please call our friendly team on 0800 69 06 009 if you have any questions or need advice.
"YOU MAKE US LOOK SO GOOD!"
Wow With Video Marketing
Video streaming accounts for 49% of online traffic. That's a stat you want to sit up and pay attention too. Unsurprisingly, YouTube is the biggest consumer of them all.
These days, people have less time and shorter attention spans. Video is an opportune way for users to consume content faster. It's a proven fact that visitors are more likely to engage with video than text alone.
Interactive, creative visual content is a must for your website and online marketing, after all, increasing your brand awareness is key to your online success.
Why Does My Website Need Video?
Video Marketing will enhance your customers experience, it's not only a great way to showcase a product or service and share your expertise, but it allows customers to build a connection with your brand.
If you want to keep users on your website for longer, video is where it's at. How well a page ranks in Google search results is partly defined by how long a visitor stays on a page of your website, the longer the visit, the more important search engines think the webpage is.
YouTube is the second-largest search engine in the world, and it's owned by Google. Every keyword that you're targeting for your website SEO can be an opportunity for video. Google displays video in their search results, boosting your chances of being found for certain keywords.
OPTION 1: Animate It!

£299+Vat (1 Minute Duration)
Add a splash of colour to your video with our Animate It option. With this package we'll create a 2D animated video which will really stand out, be it on your website or social media channels.
Whether it's a walk-through in an office scene or an event outdoors, using our bank of characters, animations and scenes we can create an engaging, up to 60 second video that will be sure to grab users attention.
Your video can be shared on social media or added to your website or video platforms like YouTube. It's a great way to communicate your message to your customers in a way which resonates with them.
OPTION 2: Sketch It!

£299+Vat (1 Minute Duration)
These videos utilise the wildly popular hand-drawn effect that are not only great for getting information across in an engaging format, but also benefit from having a great rate of conversions for those who choose to use them.
With our Sketch It package we'll provide you with an animated video up to 60 seconds long that you can use to inform, promote products or offers, encouraging viewers to engage with your company.
The video will contain up to 6 scenes with an intro and outro, and it can have a soundtrack added from our bank of available music.
OPTION 3: Customise It!

From

£299+Vat (1 Minute Duration)
For those with something more specific in mind, we bring you our Customise It package. This includes a 2D animated video up to 60 seconds long, and allows us to create bespoke characters, scenes and animations to more closely reflect your message.
With the power to use custom assets in your video you have the capability to produce animations which are far more specific to your industry or business, whatever the requirement.
Customise It offers a range of options, however weird and wonderful - we can create it!