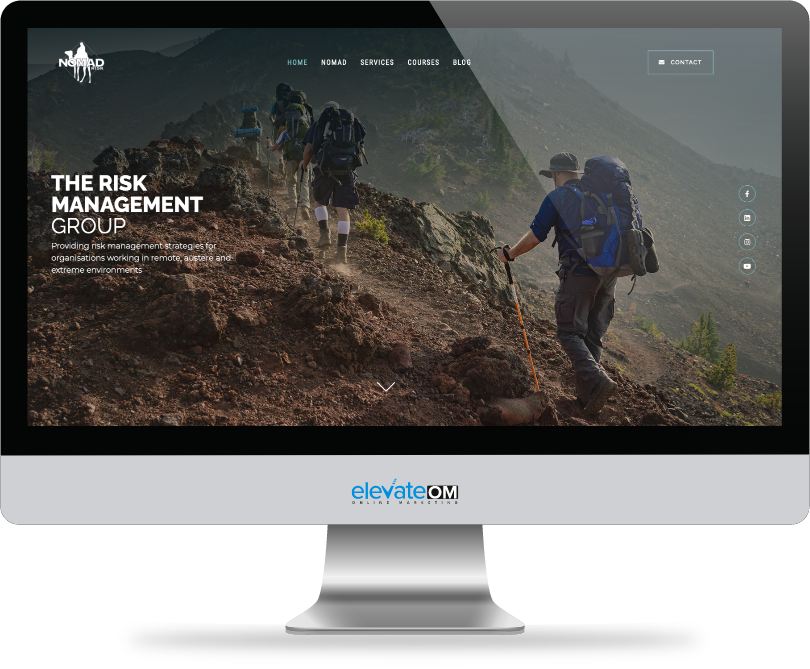 WHY HAVING A GREAT WEBSITE DESIGN IS KEY TO SMALL BUSINESS SUCCESS
Cess Macamay on March 15, 2023 at 11:07 am

0 Comments
"Having a website is no longer a luxury for small businesses, but a necessity."
In today's ever-expanding digital landscape and crowded marketplace, having an online presence is essential for any small business to create a firm digital identity, stand out from the crowd and survive. If you're a small business owner or looking to grow and still need convincing, here are five reasons why great website design and hosting for small businesses is essential.
Increased Visibility
Having a website is the best way to increase visibility for your small business – from a hair salon to an eCommerce company. With a website, potential customers can easily find your business on the biggest search engines quickly and easily.
Web designing services and web site designers can help you create a website that is optimised for search engines, making it easier for customers to find you, engage with you and buy your products and services.
Also, web designing services that understand SEO is vital, and if you're not familiar with SEO, you can learn more about SEO here.
Compete with bigger brands
Small businesses often have a lot to offer consumers over much larger brands, including more individualised services and unique products. Having said that, it's not always easy to demonstrate their value, particularly when they have smaller marketing resources and less of a reputation. But, having an online presence can change all that.
Professional web site designers can help create a small business website that takes advantage of powerful local search features in addition to letting you interact with new clients and share important business information that is key to attracting local audiences.
Establish Credibility
Having a website is a great way to establish credibility as a trusted brand or small local business. A website shows potential customers that you are a legitimate business and that you are proud of the product or service you offer.
Website design and hosting services can help you create a professional-looking website that will help you build trust with potential customers faster than traditional methods, which can often take years to cultivate.
Connect With Your Audience
Having a website is a great way to connect and engage with customers. You can use your website to provide customer service, answer questions, and provide updates about your business. You can also use your website to collect customer feedback and use it to improve your products and services based on the wants and needs of your target audience.
Your website is a great platform to link to social media sites like Facebook or Instagram, giving you more visibility and customer exposure through targeted advertising campaigns
Cost-Effective Advertising
Traditional advertising can be very expensive and out of reach for most small businesses, and also, it's no longer the norm when it comes to SMEs. A well-designed website allows you to effectively and cost-effectively reach a larger audience.
On top of that, you can generate a lot of new leads and sales with the right digital marketing strategies in place.
Need Help Getting Started with Small Business Website Design?
ElevateOM – Small Business Website Design For Digital Growth and Success.
We offer custom-designed, device-responsive WordPress websites that will provide you with a professional platform for managing and promoting your business online. Complete with Content Management System and 1 year FREE website hosting.
About Our Blog
We love communicating with our customers and anyone interested in our products and services or the industry in general.
Our eOM Blog is a useful resource for our business customers or anyone wanting to keep up to date with Online Marketing News, learn new skills to improve their business, get advice and tips on getting the most from our services and product information, and much much more!
Please visit the eOM Blog frequently to catch up on all things elevateOM and be sure to leave your feedback on our articles!