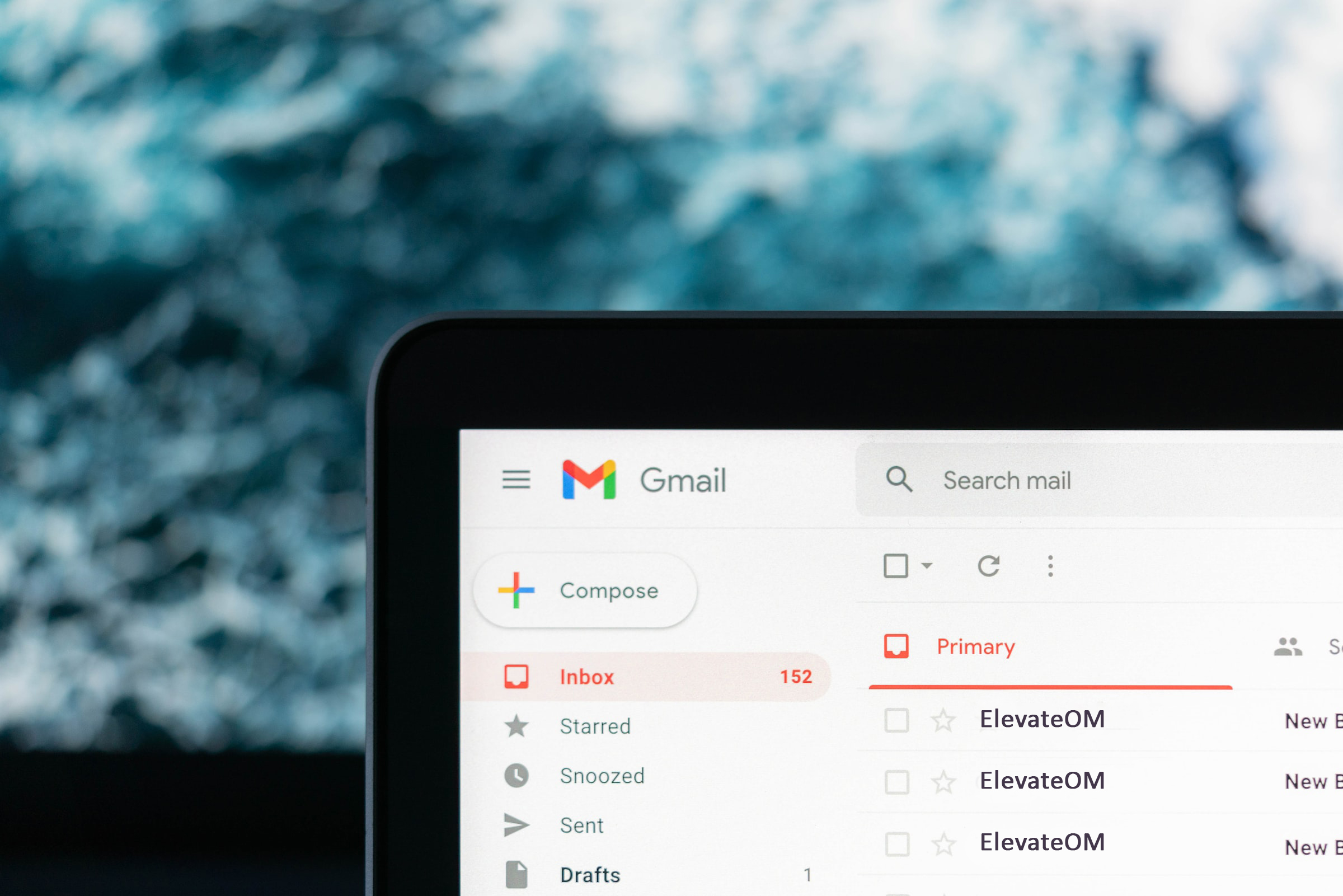 HOW TO START A NEWSLETTER
Cess Macamay on December 6, 2022 at 5:31 pm

0 Comments
DIGITAL MARKETING STRATEGIES TO GROW YOUR BUSINESS ONLINE
With a myriad of advertising channels and digital marketing tools on the web today, you might not think it is still appropriate to consider emails and newsletters as digital assets. Sadly, you'd be wrong – good old email marketing is still an effective communication channel if you follow a few simple ideas that remain consistent with the rest of your onlinemarketing strategy.
What is a newsletter?
A newsletter, which we can also call email marketing or direct email marketing is web content sent periodically via an email marketing platform which uses the contact informationand email addresses of people whom we know have engaged or are interested in our products and services.
One of the main objectives of this form of marketing is to establish a relationship of trust with those who receive a newsletter, and thus, is a great tool to use for growing small and medium-sized businesses, professional services and eCommerce sites.
Getting Started With A Newsletter
How to create an effective newsletter
To make this form of communication our ally, however, we need a well-qualified database of recipients of which we have pre-authorisation to send marketing material, and which is preferably sub-divided by specific interests.
Like any communication and content marketing tool, it is important that at a newsletter's coreis a strategy, objective, valuable content to share, a tone of voice and graphics that reflects your corporate message; and above all, offers value to readers.
Gather Contact Info
To be able to effectively begin sending your customers a newsletter, particular attention must be paid to how we gather contact information.
Usually, at some point, users will be prompted to fill out a short form on your website. In some cases, this step can be encouraged by offering the user a discount on products or services, or a gift in exchange for their email address and contact info. Giving visitors a reason to subscribe to a newsletter is essential if you want to build a list of pre-qualified contacts to make this form of marketing truly effective.
Create valuable newsletter content
An effective newsletter should aim to satisfy a user's need and, at the same time, bring resultsto your marketing efforts – in this case, sales conversions. The success of sending a newsletter depends on many factors, some of which must be taken into consideration even before the drafting of the newsletter itself begins.
Firstly, define the intent and goal of every newsletter you write, here are some examples:
• informative (if you need to communicate news, new products or changes)
• to download content (if you are sending a lead magnet)
• to bring traffic to your blog (if you have written a new article and want to have it read)
• to obtain information (if you have prepared a questionnaire for the reader to fill out)
• to transform a prospect into a lead (if you want them to explore a new product line)
• to sell (if you have an eCommerce site)
• to recover an abandoned cart
Whatever your industry and business, it is important to reach your customers through the use of quality content. Whether it's sharing news about your products or services, announcing events, presenting offers or providing solutions to particular problems – overall, you mustoffer something unique and valuable. Think about what differentiates your brand from others and emphasise this in your newsletter, demonstrating your value proposition.
Create personalised content
Nobody likes to receive generic and impersonal marketing material – it'll soon land you in their spam box. Personalised newsletters are much more effective because they show the reader that you have taken the time to understand their needs and that you are interested in them as an individual. A mistake that is made all too often is to focus on what you want to say, rather than what customers really want to know.
Encourage a call to action
CTAs (Call To Action) are an indispensable tool to get your readers to take action. Having a high email-open rate is certainly a great place to start, but the ultimate goal of a newsletter is to get results. Through the CTAs, customers can be invited to interact with your newsletter in ways that will lead to results.
The best way is to ask them to click on a link or on a button that takes them back to your site or your social accounts. Stay away from using phrases such as "Buy Now", which can appear as commands, it is better to use phrases such as "Find out more" which are more polite invitations.
Use an email marketing platform
Creating a list and sending hundreds or thousands of emails manually is time-consuming and inefficient – this is where an email marketing platform comes in handy. They automate processes and offer detailed reports, customer segmentation options for sending targeted emails, and campaign management tools. These are essential if you want to increase the ROI of your email campaigns in an automated way.
There are numerous email marketing platforms and tools to choose from with different features, payment plans, and different levels of ease of use.
Need help writing a newsletter and marketing content?
To create truly effective and engaging newsletters, ElevateOM's Digital Marketing experts can help you engage your readers with purposeful and professionally written newslettercontent that will form part of your content marketing strategy and help you to achieve your goals.
Give us a call on 0800 69 06 009 or fill out a Contact Request
About Our Blog
We love communicating with our customers and anyone interested in our products and services or the industry in general.
Our eOM Blog is a useful resource for our business customers or anyone wanting to keep up to date with Online Marketing News, learn new skills to improve their business, get advice and tips on getting the most from our services and product information, and much much more!
Please visit the eOM Blog frequently to catch up on all things elevateOM and be sure to leave your feedback on our articles!