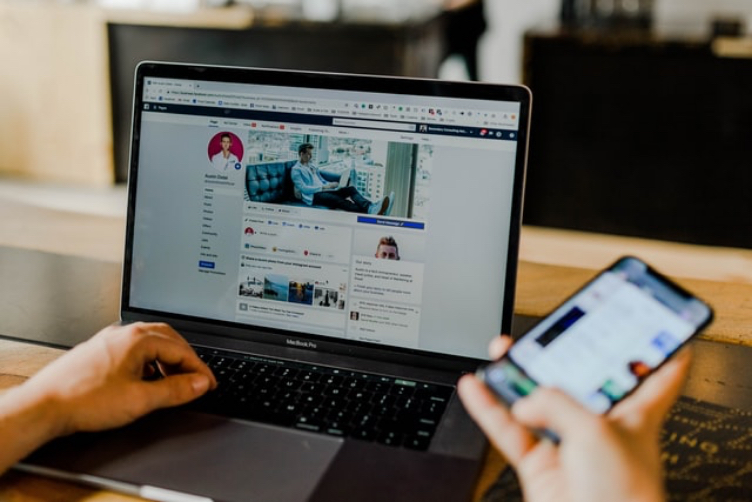 Easy Ways to Use Social Media for Small Business
DeanM on March 30, 2020 at 12:46 pm

0 Comments
With almost 43 million Brits using social media regularly, businesses are missing out on a huge potential advertising platform by not utilising these free platforms.
It's an ideal way to connect with people who already love your brand and introduce it to those yet to discover it. This blog aims to give you social media tips that can help you build your brand, reach new markets and, ultimately, increase revenue.
Posting is easy but it's wise to start with a plan. Figure out exactly what you're looking to achieve and ensure your social media posts and efforts support you in meeting your goals. Ensure you follow smart guidelines; posts should be specific, measurable, attainable, relevant, and timely. It's also important to make sure your aims are actually right for your business. Focus on increasing sales rather than likes (though giving your followers list a boost will help in making your business look legit). Observe what your competitors are doing and learn from their successes and their mistakes. You want to keep your presence unique but it's just smart to see what's working and what isn't and reduce your own learning curve. In addition to looking at your competitors, take inspiration from businesses and industries different from yours.
If you're already using social media, time to evaluate its effectiveness. Perform an audit and take a good look at your analytics to see if you're reaching the audience you're looking to. It also helps to have a social media calendar in place so you can keep track of when to post and check your platform stats and insights for optimal time to post and engage.
Establish who you're looking to reach with your posts. Finding your target audience is vital for any business and doing so allows you to determine which platform is right for your business. That doesn't mean you need to limit yourself to one. This allows you to know how to distribute your social media resources most effectively. Once you know how your audience responds, it will be easier to expand your audience.
Responding and reacting to relevant comments is a great way to use social media as a business. Whether that's responding to criticism or praise, letting your customers know you care and are listening to their concerns is an effective way to build trust and guide the narrative around your business.
You can also schedule your posts to free up your time for engagement, there is various online software out there to help with this such as Hootsuite. Once you've established what posts do well on which platform and at what time, you can spend a small amount of time creating all of your social media posts and using scheduling tools and programs to post them automatically at the right time.
About Our Blog
We love communicating with our customers and anyone interested in our products and services or the industry in general.
Our eOM Blog is a useful resource for our business customers or anyone wanting to keep up to date with Online Marketing News, learn new skills to improve their business, get advice and tips on getting the most from our services and product information, and much much more!
Please visit the eOM Blog frequently to catch up on all things elevateOM and be sure to leave your feedback on our articles!