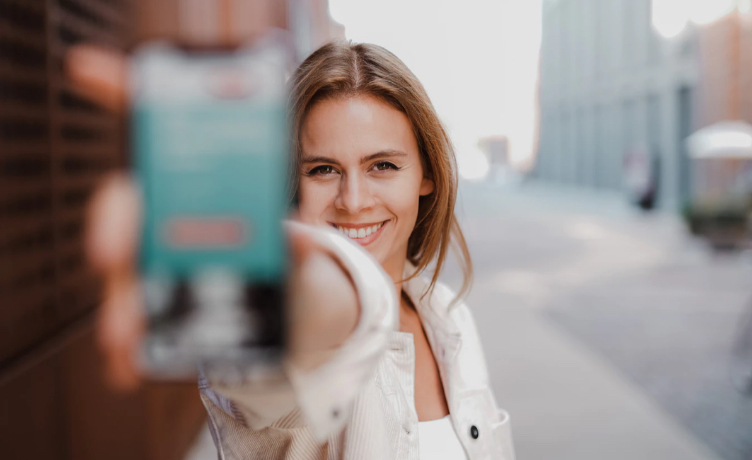 Digital marketing trends for growing companies
2021 is in its infancy still, but 2020 has given us an important lesson to all those who did not believe that the internet could get bigger and busier in such a short space of time.
DeanM on February 26, 2021 at 1:20 pm

0 Comments
2021 is in its infancy still, but 2020 has given us an important lesson to all those who did not believe that the internet could get bigger and busier in such a short space of time: the future of sales is firmly online and those who cannot seize the opportunities that digital has to offer, will soon find themselves totally cut off from the market.
The situation generated by the Covid-19 pandemic has forced people to spend much more time at home and therefore today more than ever consumers are looking for information online instead of physically going to the store, and more and more often, they will purchase directly online.
What should companies expect to implement in their strategies for 2021?
Below we'll share with you a few tips and ideas that should feature in your digital marketing plan, and remain firmly in place going forward.
Social Commerce
Even those who have never heard of it before will be able to easily guess what we mean when we talk about "social commerce": it is the sale of products made directly through social networks, often taking advantage of posts or comments.
The vast majority of online shopping usually happens like this:
· the potential buyer researches the product that interests him/her
· looks for useful information on the product and the brand (also through social networks)
· when he/she decides to make the purchase, the sale takes place on the brand's e-commerce site
So why not simplify this long process by moving sales directly to social media? With social commerce, the entire purchasing process, including the sale of the product, takes place directly on social networks.
Social Media Marketing
Social media marketing often appears as something boring and ineffective, but the reality is it requires you to be present with a certain continuity on the social networks where your ideal target customer is present and active.
Facebook has become a powerful tool for even small businesses and can increase web traffic and profits when used effectively.
Facebook uses very sophisticated audience targeting features that can filter your audience based on a variety of factors, including age, gender, social location, previous purchase activity or expression of interest.
By using these targeting techniques, Facebook ads increase the likelihood that your ad will be relevant to the people you want to see it.
Facebook also helps determine the goal of your ads and you can then choose the type of focus you want for your ads. You can also choose ad placement based on the experience you want your potential buyer to have.
Search Engine Optimisation
Once your 2021 strategy and marketing plan has been defined, in addition to email marketing, SEO is always the next step.
Search engine optimisation is the process of "formatting" your web content to make it more easily intercepted by search engines. This increases the likelihood of your content appearing when your target prospect searches for topics, answers, information, products, services, and small businesses like yours.
SEO is extremely important for small businesses because being able to optimise your web content to bring them to the top of the search engine rankings always means having a possible competitive advantage over your competitors.
Also, aim to properly set up your Google My Business profile. Make sure you complete all fields, including bio, product and service descriptions, opening hours, etc.
You should also share the review link on Google and encourage your satisfied customers to leave their feedback. Their feedback affects your credibility, and Google will also reward you by improving your position in its rankings.
Voice Search in 2021
A second trend to take into consideration during this new year is that linked to voice search: more and more often potential customers use their voice to search on the internet; complicit in this new trend is the increasingly widespread diffusion of virtual assistants
(such as Alexa, Siri, Bixby and Google Assistant).
The content we offer on the web must be optimised for this type of search, for example by exploiting the long-tail keywords. The SEO specialist of our company will have to take into account the fact that, when users use voice research, they resort to longer and more complex sentences, ask questions, in short, they use a more natural and spoken language.
Conclusion
To ensure success, a company must keep customer touchpoints under their control. Make sure these basic tips are part of your 2021 marketing plan so your brand will experience a new period of engagement and profitability.
If you'd like to know more or have a discussion about improving your digital marketing strategy in 2021, get in touch with one of our digital marketing experts at https://elevateom.com/contact/
About Our Blog
We love communicating with our customers and anyone interested in our products and services or the industry in general.
Our eOM Blog is a useful resource for our business customers or anyone wanting to keep up to date with Online Marketing News, learn new skills to improve their business, get advice and tips on getting the most from our services and product information, and much much more!
Please visit the eOM Blog frequently to catch up on all things elevateOM and be sure to leave your feedback on our articles!