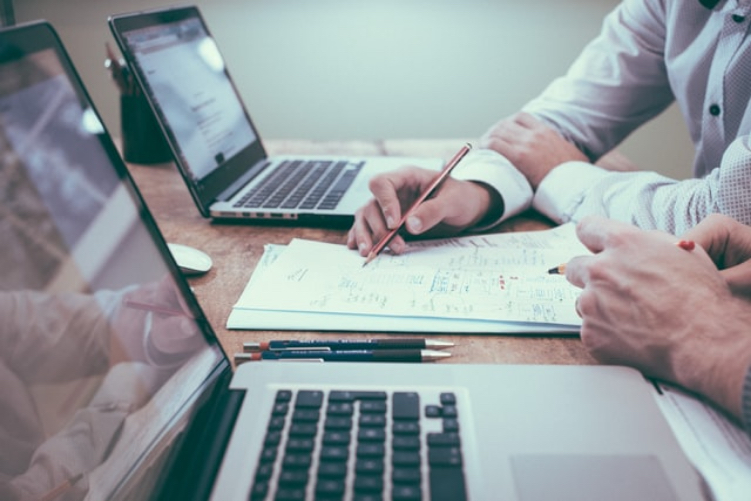 3 Ways to give your website or blog a boost
DeanM on December 4, 2020 at 10:21 am

0 Comments
Increasing organic website traffic is not an easy thing to accomplish but it's is not impossible – by investing a bit of time and commitment, and a few successful strategies, you'll generate more traffic in no time.
Let's take a look at 3 ways we can do this and understand why it's important to work hard on these aspects and improve them:
Gain valuable links to your content
1. Use internal links – Internal links help Google understand the context and relationships between the different articles on your website. It then uses this information as classification signals.
Once you have accumulated a decent amount of content for SEO, you can cite it on your blog and your website, guiding visitors to more relevant content marketing. This can keep visitors on your website longer, which helps improve search engine rankings. However, don't abuse internal links – using too many of them could make your content look like spam.
We recommend that you make a habit of linking to your older articles in your new articles.
2. Search for keywords – SEO tools are essential for identifying various parameters related to your site. Backlinks, competitors, keywords etc. They can be collected by these tools and this information is useful for classifying your website and, ultimately, for positioning the site on Google.
3. Find Influencers – There are several ways to find influencers in your sector. Google gives you access to a large online database. Plus, you can find the right influencer for your niche on Youtube, an ideal platform for influencer marketing.
Another tool you can use to search for influencers is a link analysis tool. By checking the *backlinks of your competitors, you can understand where the traffic is coming from and find influencers in your sector.
*A backlink is an inbound link to your content from an external website. Backlinks are one of the most influential signals in Google rankings.
Keep your content fresh
Is your website full of old content that has stopped attracting visitors? If so, you may be able to revitalise this content by updating it for the current year!
SEO is constantly evolving and if your site only has old content, you won't attract results. The following changes can boost a page's search ranking quickly:
· Update of the year in the page title, for example, change from "hottest trends of 2019" to "hottest trends of 2020"
· Correction of any broken links in the content
· Updating outdated screenshots
· Using statistics for the current year
· Correction of broken images
· Make sure your content stays up to date. It doesn't take long and can make a big difference to your site!
Indexed Pages
The most common mistake is to confuse "indexing" with "ranking".
The are two related but completely different things!
By indexing on search engines, we mean "making a website or blog visible among the results that a search engine returns (regardless of position)".
By positioning, on the other hand, we mean " all those techniques aimed at making a website in the best possible position among the results for certain keywords ".
Indexing is the basis (without that you can't rank anything), ranking comes next and is about the ability to get your site or page up among the top positions on Google or other search engines. Pages must be indexed on Google correctly, using the Google Webmaster Tool.
I hope with this post we have helped you with a few ideas to increase visits to your website. If you're interested in further reading on content for SEO, read our blog: https://elevateom.com/get-the-most-out-of-your-seo/
About Our Blog
We love communicating with our customers and anyone interested in our products and services or the industry in general.
Our eOM Blog is a useful resource for our business customers or anyone wanting to keep up to date with Online Marketing News, learn new skills to improve their business, get advice and tips on getting the most from our services and product information, and much much more!
Please visit the eOM Blog frequently to catch up on all things elevateOM and be sure to leave your feedback on our articles!